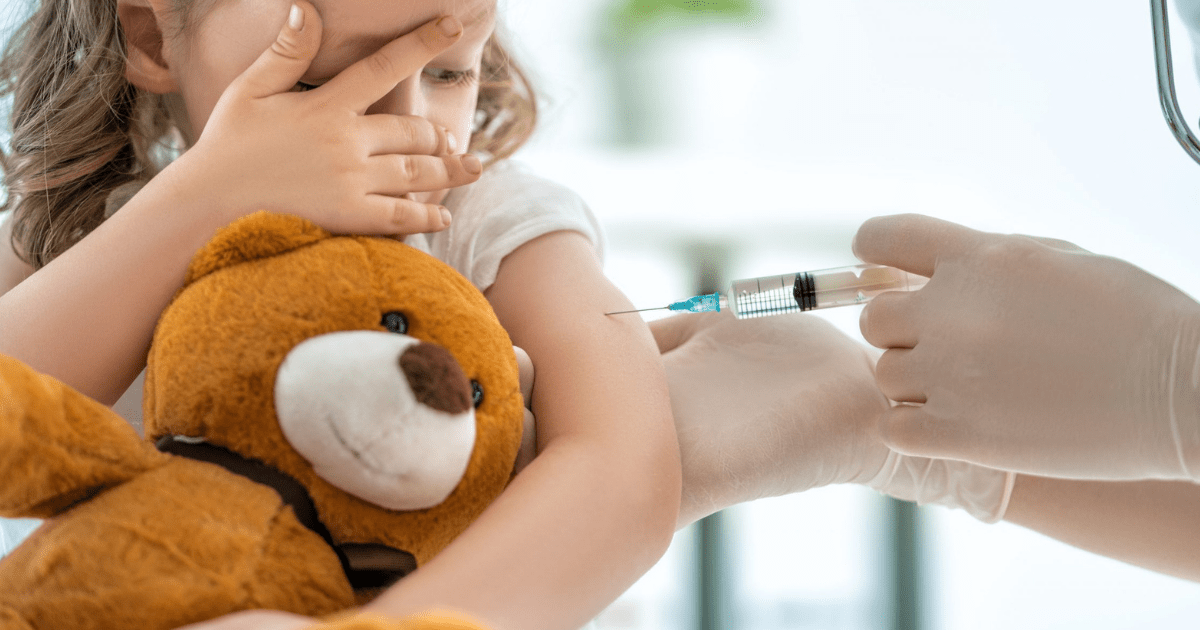 By Karen Effinger, MD, MS | Children's Healthcare of Atlanta
Vaccines have become a hot topic with the introduction of the new COVID-19 immunizations. News cycles are filled with information about vaccination rates and the hope these vaccines promise. However, for many people, along with hope comes fear. While the COVID-19 vaccines are new, questions about immunizations are not. Survivors and their families often have questions during and after cancer therapy. It's always important to talk to your oncologist or pediatrician if you have questions about vaccines.
Vaccines are generally safe. However, people with a weakened immune system can get sick from live virus vaccines. Guidelines say to avoid live virus vaccines during cancer therapy and for at least three months after chemotherapy and two years after a bone marrow transplant (BMT). If patients remain on immune suppression due to graft-versus-host disease or after a solid organ transplant, they typically are not given live vaccines.
Other non-live vaccines are safe, even for patients receiving cancer therapy. However, the immune system may not react the same and give lifelong protection if people are receiving cancer therapy. For this reason, we typically do not give vaccines to patients receiving cancer therapy except for the flu vaccine. Because cancer patients can become very sick from the flu and may respond to the vaccine, we recommend the flu vaccine every year even during treatment.
It is important for cancer survivors to catch-up on missed vaccines after they complete their therapy. Survivors should ask their oncologists when it is safe to restart immunizations (usually 3-6 months after chemotherapy.) For survivors who underwent a BMT, immunity from prior vaccines is typically lost. Therefore, vaccines need to be repeated. The BMT team gives families instructions about when it is safe to start this process based on national guidelines.
The approved COVID-19 vaccines have been found to be safe in adults and have been recommended by the American Society of Clinical Oncology. There is no preference for specific vaccines. However, survivors with an allergy to PEG-asparaginase should not receive the Pfizer or Moderna vaccines due to concerns for allergic reactions. The Johnson & Johnson vaccine does not contain PEG and should be safe. Patients should talk to their oncologist or pediatrician for more information.
While all vaccines are important, the HPV (human papillomavirus) vaccine is one of the few vaccines that prevents cancer. HPV is a virus associated cervical, anal, and oropharyngeal (mouth/throat) cancers and genital warts. Most people will be exposed to HPV at some point in their lives; however, many people will clear the virus without developing cancer. Recent studies have shown that childhood cancer survivors are at increased risk for developing cancer from HPV compared to those who did not have childhood cancer. For this reason, we strongly recommend that survivors receive this vaccine, and the Children's Oncology Group includes HPV vaccination in their guidelines for survivorship care. Vaccination can start as early as nine years of age and is recommended through 26 years of age. If survivors have questions about any vaccinations, they should talk to their primary care provider or oncologist.
Karen Effinger, MD, MS
Dr. Effinger specializes in pediatric oncology survivorship, and in the late effects of childhood cancer and stem cell transplantation.