When Lauren was only two years old, her parents noticed a lump in her abdomen and got the worst news imaginable. Their happy, beautiful baby was diagnosed with neuroblastoma – a pediatric cancer of the nervous system. They immediately entered a world of chemotherapy, radiation, surgery, and too many side effects to mention. But after several months, Lauren's tumor shrunk, and she was declared cancer-free.
When her health improved, Lauren dreamed of being a cheerleader. She joined a competitive squad and even made her school team. She loved every practice, meet, and football game, and she worked very hard to be her best. At 15, she was primed for high school cheering until she began experiencing hip and leg pain that sidelined her. Being so active, a doctor suggested she had arthritis in her hips, so her first attempt at recovery was physical therapy.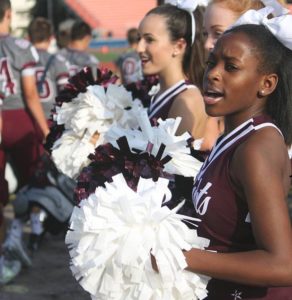 The PT actually helped for a time, but the pain came back. In February 2017, an MRI revealed new lesions. Once again, neuroblastoma had invaded Lauren's body. The cancer had spread to her bones, bone marrow, lung and pelvis. In all, the imaging indicated 28 spots that were likely active tumors.
The first four cycles of chemotherapy stabilized the tumors but didn't shrink them. Lauren moved on to immunotherapy, which is supposed to trigger the body's immune system to attack the cancer cells. She spent alternating weeks in the hospital for more than a year. That treatment failed also.
Doctors next tried a form of treatment called MIBG therapy.
"MIBG made me very sick and uncomfortable," Lauren recalled. "I had to stay by myself in a room with lead walls to contain the radiation. Even when I got out, I couldn't be around people for two weeks so I wouldn't expose them. We thought I might glow in the dark, but I never did."
After the treatment, Lauren's follow-up MRI showed 18 spots remaining. That was a good reduction, but not enough. Her doctor recommended that she undergo MIBG therapy again. Lauren remembered the tough side effects she experienced the first time and didn't want to do it, but her mother talked her into it. The second round took her disease burden down to 14 spots. Because she has already received her lifetime maximum dosage of radiation, more MIBG therapy wasn't possible.
Lauren had run out of treatment options.
When treatment options have been exhausted, there is little hope of survival. But through CURE's funding of the Aflac Precision Medicine Program, doctors have a new tool in their toolkit. Lauren was enrolled in the program to see if there was a genetic reason her cancer was resisting treatment. Genetic testing revealed Lauren's tumor had a genetic mutation for which there is a drug known to be effective. Lauren was immediately enrolled in a clinical trial for lorlatinib. She was given a single pill once a day, and after only four cycles, all bone metastases and bone marrow involvement had disappeared. Incredibly, the only tumor remaining at that time showed inactive.
Of course, Lauren was ecstatic with the results. She attended Spellman College in the fall of 2019. Unfortunately, Lauren's cancer came back during her second semester and she succumbed to the disease in February 2020. While the gene therapy didn't lead to an ultimate cure, it did afford her an extra year of joy and happiness as she pursued her dreams.
Despite the obstacles that cancer put in her way, she had an incredibly positive and hopeful attitude. Just before she passed away, she said,
"My cancer journey has made me realize that you have to live life to the fullest and never give up!"
What is Precision Medicine?
In 2017, CURE made an unprecedented $4.5 million commitment to the Aflac Cancer Center of Children's Healthcare of Atlanta to launch the Aflac Precision Medicine Program (APMP). With this award, the Aflac Cancer Center would become one of only a small handful of pediatric cancer centers nationwide able to offer this cutting-edge treatment approach to children with cancer.
An easy way to understand precision medicine is to think of it as "personalized medicine." Although we know that every child is unique, today's childhood cancer treatment does not take into account the genetic differences of each child. Rather, a child's cancer is treated according to disease type. But often, children with the same type of cancer respond differently to the same treatment. A chemotherapy which is effective for some may fail altogether for others because of the genetic differences at play. That is where personalized medicine comes in.
Over the past twenty years science has made incredible leaps in discovery by finding what is referred to as genetic barcodes – our DNA and RNA. We now understand what healthy cells look like and can often find triggers or markers in a tumor where something went wrong with a gene. By locating and isolating that problem and finding chemotherapies or other treatments proven effective against the genetic problem, doctors hope to improve survival while also minimizing exposures to toxic treatments which are not likely to work.
"There are really four outcomes when we look at genetic information taken from a child's tumor," explains Dr. Douglas Graham, Director of the Aflac Cancer Center. "The first is the perfect storm – we find a target that has a drug which is known to be effective against it and that drug is approved for children. We also may find a target with a matching drug that is not approved for children and would have to petition for access. The other options are not as optimistic. We may find a target with no drug known to work against it or we may find no target at all."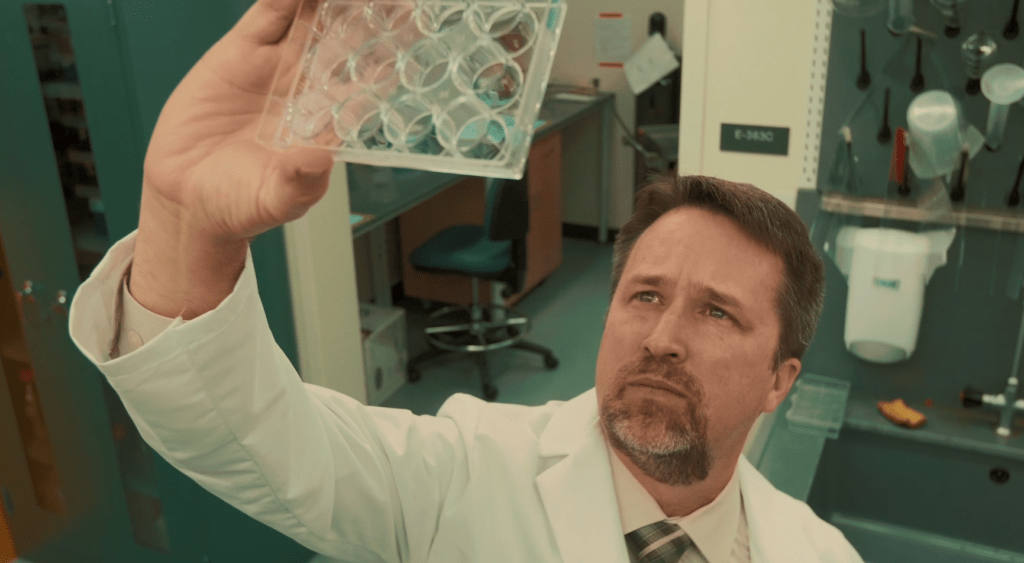 The first step in the process is getting the child's genetic information. Since July 2018, CURE has funded the genetic sequencing of more than 200 children with high risk or refractory cancers who would not have otherwise received the sequencing through another source.
 For 78% of the children sequenced, their treatment was impacted by the genetic information obtained!
CURE Childhood Cancer remains determined that precision medicine is one of the most promising methods for improving survival rates in children. And we steadfastly believe that our children deserve the best and safest options available.