James Carlson has a warmth about him that comes across instantly. He is a very successful businessman who started his career in landscaping, and now he and his wife, Liz, own several businesses, most of which are related to floral design, weddings, and event planning. He also has a big heart and is committed to giving back to his community.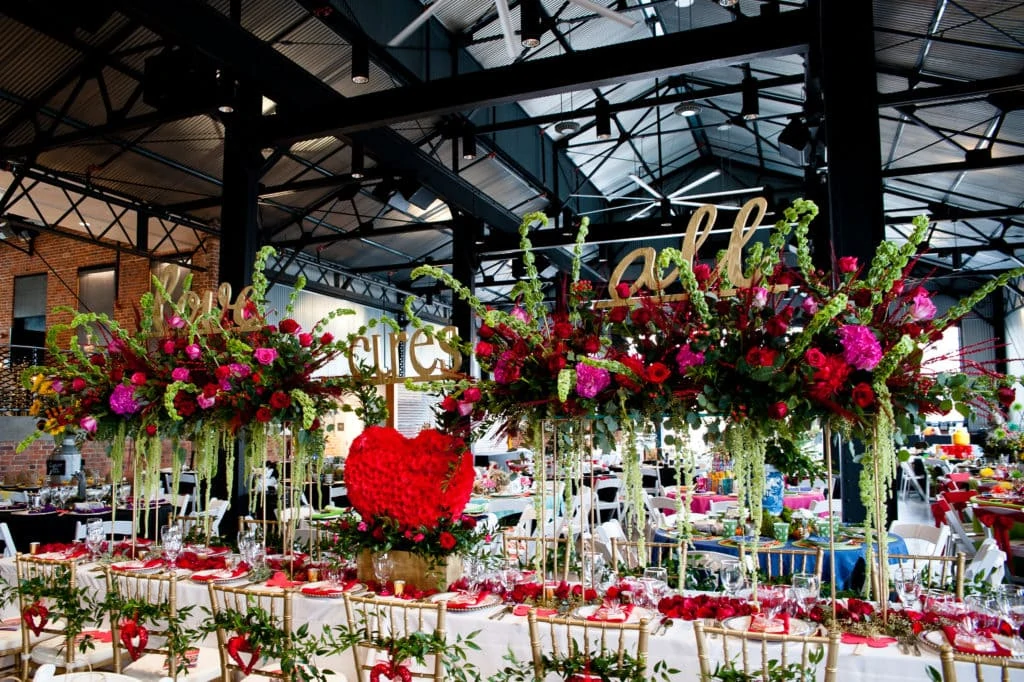 One of the ways he gives back is through CURE's Catie's Gathering dinners. Catie's Gathering dinners are inspiring events benefiting Catie's Fund of CURE. These special dinners are right up James' alley because each table hostess brings their own flair to decorate their table. Looking around the room, you'll find tables with such themes as the Kentucky Derby, the roaring 20s, and Southern gentility. Since the first dinner in Effingham, Catie's Gathering has grown from one to five separate events in southeast Georgia.
"I met James at the very first dinner," said Jenny Wilkins, Catie's mother and founder of the event. "James came to help decorate. That year we had just ten tables and 100 people. We have about 800 people at the events now, and James has been to every one."
He also supports the events tangibly and has increased his support every year. He provides tables and chairs, stage decorations, café lighting, and set-up and tear-down for the events in both Savannah and Effingham. This year, he approached Jenny and asked if his company, Carlson & Co, could be the presenting sponsor of Effingham's event.
"We couldn't put a dollar amount on the value of his support," Jenny said. "He is such a crazy character that has such a big heart. I don't think there is anything he wouldn't do for CURE."
While he has no direct tie to childhood cancer, he has seen local families struggle while going through treatment, and CURE's local support of these families is one of the big reasons he chose to partner with CURE.
"I've watched Catie's Gathering evolve from hostesses using paper plates and plastic forks to using fine china and silverware," James laughed. "I'm proud to be a part because of the impact it allows CURE to have in our community."
James has also become involved in the leadership of Catie's Fund. He was instrumental in forming a board of directors for the fund to increase its reach by sharing its work in the community. That influence has directly increased the number of Catie's Gathering sponsors.
"Networking is the biggest thing. I think getting out in the community, speaking to people, and getting to know them is important," said James. "You really need to focus on building long-term relationships with the people around you."
We appreciate James' dedication to children with cancer and how he has helped Catie's Fund by using his business acumen and community focus.