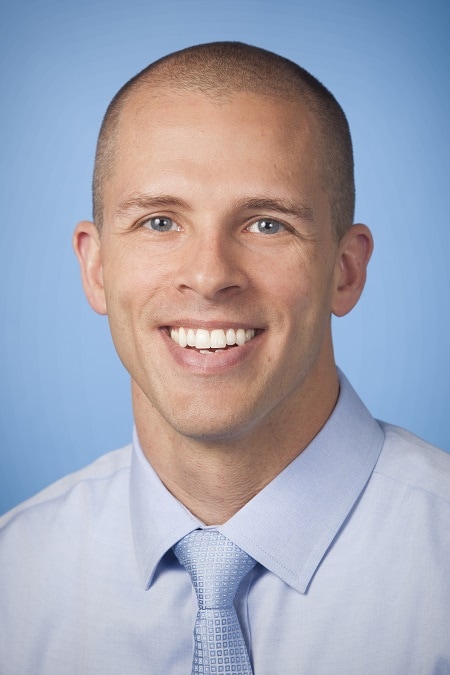 Dr. Thomas Cash has never forgotten the precocious two year-old cancer patient and his family. He had gotten close to them while treating the toddler's cancer.
But he couldn't save the little boy. "I realized I had two ways to go: I could stay really sad," he said. "Or this could drive me forward in finding better treatments – so that other children and their parents would never have to go through this."
Dr. Cash, a pediatric hematologist and oncologist at the Aflac Cancer and Blood Disorders Center of Children's Healthcare of Atlanta, now focuses on neuroblastoma, one of the most common cancers seen in children. It's also one of the most deadly if a cancer patient doesn't respond to treatment or the cancer returns after initial rounds of therapy.
"Relapsed/refractory neuroblastoma is incurable in the majority of cases," explains Dr. Cash. "This is why there is such an urgent need for novel therapeutic approaches."
Statistically, neuroblastoma comprises eight percent of all childhood cancer cases, and it is responsible for 12 percent of cancer deaths in children under 15 years of age. In addition, one in two neuroblastoma patients are classified as high-risk, and half of these children will die from their disease despite intensive treatments.
To combat those statistics, Dr. Cash is developing a new attack plan – taking two effective fighters against neuroblastoma and combining them into one powerful treatment.
One is a compound called Metaiodobenzylguanidine (MIBG), which can be combined with a radioactive iodine that delivers targeted radiation to the cancer cells. The other is Dinutuximab, which is an antibody that binds to GD2, a tumor surface marker which is prevalent in neuroblastoma. Dr. Cash believes if they are combined as a "one-two punch," it will be a powerful new tool.
A key reason is that MIBG is already known to be effective in "sneak attacks" against cancer. MIBG, which mimics a natural hormone, can be absorbed by certain tissues, including some tumors. But then,radiation can then attack the tumors in a classic bait-and-switch.
Dr. Cash believes that if MIBG is paired with Dinutuximab, the approach will be even stronger. "We believe that both working together could be a very effective combined force. That's because once the MIBG is in the patient's body, we think it revs up the patient's own immune system, and then like pouring gas on a fire, when we add the Dinutuximab, the patient's own immune system will attack the tumors and kill them."
Several factors will have to be examined in the study, including the toxicity of this new therapy (previous studies have proven it is safe to combine MIBG with other chemotherapies), and the right dosages of these two therapies when they are given together.
The Phase 1 study, funded by CURE, will enroll mostly children, but patients up to 30 years old can enroll. It will involve between six and eight weeks of the novel treatment.
"I think the most exciting thing for families who are dealing with this is this study takes two treatments that we know are effective in treating neuroblastoma and combines them together," Dr. Cash said. "And we here at the Aflac Cancer Center are the only ones doing it."
And most importantly, the study allows Dr. Cash to continue to honor a family and a little boy who meant so much to him by exploring new options which could keep the littlest of patients alive.
"A cure for most neuroblastoma patients whose cancer has relapsed is not currently an achievable goal," he said. "But I think if we can turn the cancer into a chronic disease and give these kids many more good years, then that's also a big win – not just for us, but mainly our patients and their families."