When your child receives a diagnosis of cancer, a return to school can happen at any time during the year and can become either a welcome return to normalcy or a cause of stress. Both responses are normal. Some children welcome going back to school. For them it may symbolize that they have a future and they are finally "normal" again. Other children may struggle with anxiety. They may be concerned about whether others will accept them, tease them, or ask tough questions.
In order to prepare for this return to school, families should:
PLAN AHEAD
Far in advance, communicate with your child's care team about possible time frames for a return to the classroom. Find out what they typically recommend to aid with school re-entry. For example, they may suggest your child return to school for only half-days at first until he builds up his strength.
DISCUSS SCHOOL RE-ENTRY WITH YOUR CHILD'S SCHOOL
Once you have a date and a strong understanding of your child's needs, reach out to the principal of your child's school. Ask to speak to your child's teachers, the school nurse, and/or the school counselor/psychologist, and anyone else involved in helping your child reestablish a school routine. Be sure they understand your child's cancer experience and treatment, discuss your child's physical, emotional and academic limitations and discuss how the  school  will educate other children in your child's class/grade to prepare them for your child's return.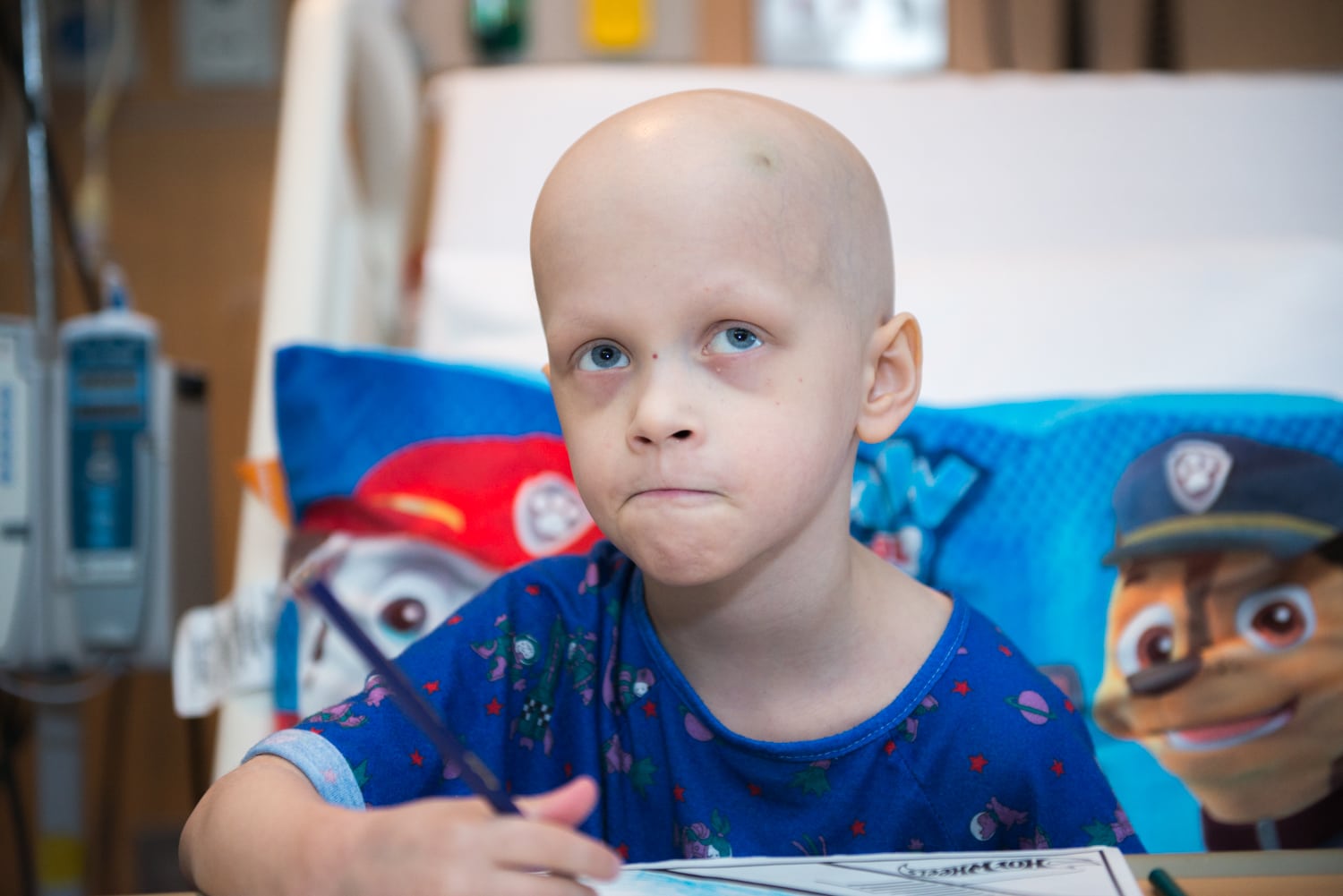 PLAN A SCHOOL VISIT
Depending on the length of time your child has been absent and the physical changes she has experienced, it may be helpful to plan a visit to the classroom before your child returns to school. After the teachers/counselors have prepared students for your child's return, consider whether it would be helpful to visit and read a book about cancer, play a game and/or bring a treat for students in your child's classroom.
MAKE SURE THE SCHOOL IS PREPARED
Provide the school with your child's medications along with instructions for their administration. Include medications your child must avoid. Give the school a list of potential problems to watch for and when to contact you. Make sure the school has current and updated emergency contact information and instructions. Request a 504 plan for special accommodations if appropriate. And finally, ask that the school treat your child as normally as possible except for areas of special need.
PREPARE YOURSELF FOR YOUR CHILD'S RETURN TO SCHOOL
It is important to recognize that your child's return to school may be as hard, if not harder, on you than it is on your child. Worry about infections, falling behind in school work and being teased by other children can all cause anxiety in parents. If you are having a hard time managing your emotions, if you are feeling overwhelmed and irritable, and/or if you are crying often, you may benefit from speaking with a counselor about ways to improve and manage your anxiety and fears.
PREPARE YOUR CHILD FOR QUESTIONS FROM OTHER STUDENTS
Children will manage better if they know what to expect. Let them know that other children may not know much about cancer and may ask questions like "can I catch cancer from you?" Coach your child on how he would like to answer questions. Also, let your child know that he does not have to answer every question and can refer questions to the teacher.
MONITOR YOUR CHILD'S ACADEMIC CAPABILITES
If your child is struggling to catch up or keep up at school upon returning, quickly request a meeting with the teacher to discuss the appropriateness of a 504 or Individual Educational Plan (IEP). Children can exhibit a lack of focus, a decrease in the ability to remember and difficulty completing tasks after cancer treatment. They may struggle in social situations with friends and/or develop learning disabilities. A 504 or IEP plan is negotiated by parents and teachers to set appropriate educational goals for a child with physical, emotional, or learning struggles. Such a plan can make school more successful for your child.
Remember that returning to school, although potentially hard for both you and your child, is a step towards recovery. It is a chance for your child to return to a normal life and may help to reestablish a sense of hope for everyone.
By Carleen Newsome, LPC, CPCS, ACS