Patricia started her new year with big goals and a big heart.
The Austin, Texas, native has always enjoyed running. She ran cross country in high school and often runs with her father. But in 2023, she plans on stretching her runs even further. She signed up for the Steamboat Marathon in June and is starting the training that will get her to the finish line.
"Running is my happy space," Patricia said. "I like the mental aspect of it and have always wanted to do a marathon."
While she is in great shape already, she's not running just for herself. She's also running for a little girl named Claire and other children with cancer. Patricia earned a Master's Degree in Education with a concentration in Special Education. During her first year of teaching, three-year-old Claire was one of her students. They immediately became close, so Claire's diagnosis was devastating to her.
"Claire was diagnosed with DIPG, which is a brain tumor with a very poor prognosis," Patricia explained. "She came to school as often as she could. But after four months, she wasn't able to. So for the next four months, I would go to her home to spend time with her. We didn't really have a teacher/student relationship. They welcomed me into their family."
Sadly, Claire passed away after an eight-month fight. But she left an indelible mark on Patricia's life. In fact, Patricia quit teaching and went back to school to become a play therapist. Play therapists help children to make sense of difficult life experiences or complex psychological issues through play.
"I had to come to school and explain Claire's sickness to other students, and then I had to share when she died," Patricia said. "I wasn't equipped for that role, but helping children is what I've always wanted to do."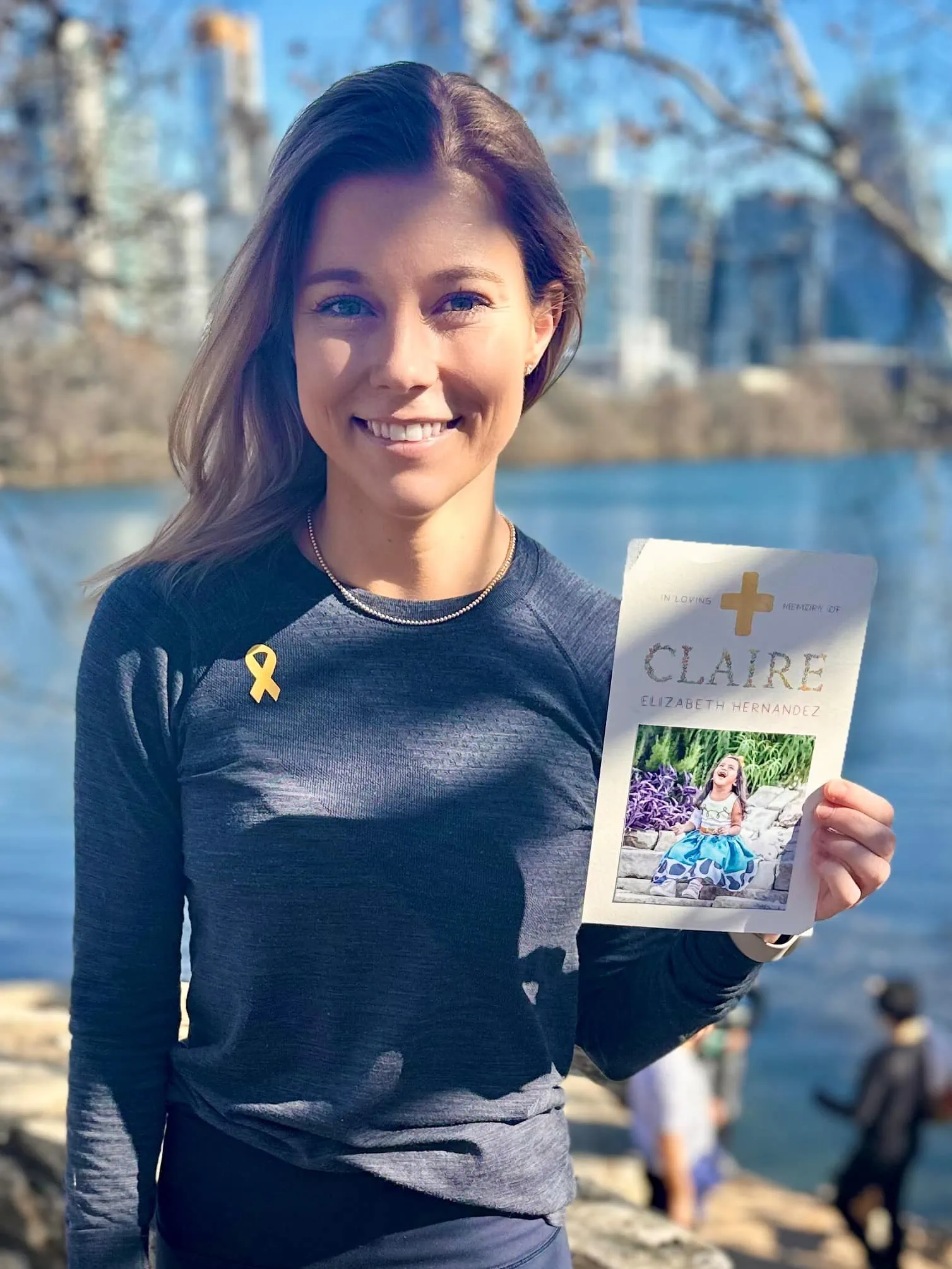 Claire's fingerprints are also all over Patricia's marathon. An important part of her effort is raising money to fund research through CURE. She uses the hashtag #Morethan4forClaire
"When I learned that less than 4% of the federal cancer research budget goes to solving childhood cancers, I had to do something to help," Patricia said. "It is incredibly difficult to see a child you love go through treatment. The least I can do is run a marathon to raise money."
Patricia's fundraising goal is $5000, and with more than five months to go, she's already well on her way. So if you see her pounding out long runs on the streets of Austin, cheer her on. Better yet, click HERE and support her effort.