Catie's Gathering started after Jenny Wilkins lost her four-year-old daughter, Catie, to medulloblastoma. One day, Jenny's friend, Tonya, turned to her and said out of the blue, "Let's have a dinner and give the proceeds to CURE."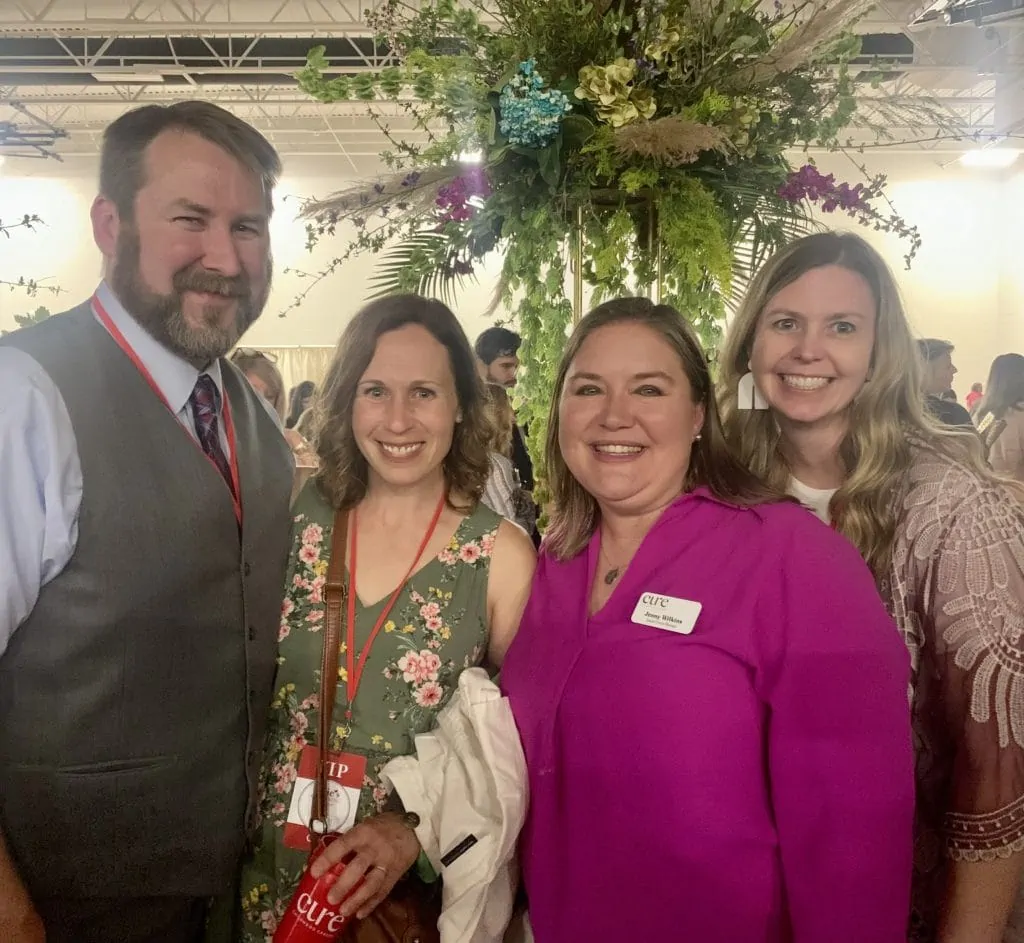 Thanks to the overwhelming support of her Effingham community, the first Catie's Gathering has grown into events in five cities across south Georgia and has raised more than $2.8 million. The event helps fund patient and family programs as well as CURE's Precision Medicine Program, which focuses on individualized treatments based on each child's genetic makeup.
This year's event was one for the record books! Catie's Gathering Effingham, presented by Carlson & Co., was back as an in-person event at the Clarence Morgan Gym in Springfield. Thanks to the tremendous way the community supports this event – it was an amazing night. In addition to sponsoring, Carlson & Co. helped with planning and logistics for the event and supplied tables, chairs, and the evening's décor. Long-time CURE partners Kaufman-Heinz handled all audio-visual needs for the event.
For the first time in Effingham, there was a VIP tent for sponsors and special guests to kick the night off. Delicious appetizers and a beautiful charcuterie board, both provided by Southern Kafe on 17, and music from Lyn Avenue, set the tone for a fun time in the VIP tent. Meanwhile, guests in the main venue were checking out the tables, beautifully decorated by our hostesses, and perusing auction items while enjoying music from Tell Scarlett.
Attendees were then treated to a delicious meal from Simply Southern Catering, followed by an incredible live auction (complete with a puppy, a trip, and more being auctioned off), door prizes, and two exciting raffle drawings. Former board president for CURE Childhood Cancer, Janet Street, shared her family's journey through childhood cancer with Cam, a young man gone far too young. While Cam's story has a tragic ending, Janet shared about his joy despite difficulties and how her family has found a way to move forward after their incredible loss.
The event raised more than any other Catie's Gathering event to date – an astounding $340,000!
"Effingham County was Catie's home," said Jenny. "Our neighbors stood by my family from day one, and the generosity of this community continues to amaze me. Every year, Tre and I are blown away at the support they give children with cancer through this event."
Thank you, Effingham County, for your generous spirit and for coming out to enjoy a great night!